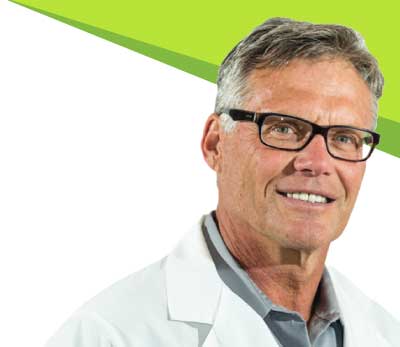 Hi, my name is
Dr. Richard Gerhauser…
In addition to being a Board-certified Medical Doctor, I hold two Master's degrees, and I've served as a clinical assistant professor at the University of Arizona College of Medicine.
But my passion is helping Americans ERASE their pain, REVERSE their diseases…
…and RECLAIM their good health.
That's why I make my cutting-edge cures and treatments available through my monthly Natural Health Response newsletter.
My readers get full access to my exclusive protocols for chronic pain… heart disease… diabetes… Alzheimer's… and even cancer.
These are the very same treatments I recommend to my own patients at my practice in Tucson, Arizona.
But I've never shared the full, uncensored truth about medical marijuana before…
Until now.
Join me at my exclusive Tuesday, April 17 event and I'll share all the details you need.
It starts at 1:00 pm Eastern time. Looking forward to having you there.

Are you or a loved one living with
…daily, chronic pain…
…severe arthritis…
…or MS?
Have you tried prescription pain pills…
without getting the relief you need?
Or maybe you're worried about the dangerous side effects of prescription medications… or getting addicted?
Are you open to a new, scientifically backed pain solution?
Something that can RELIEVE even severe pain… but without the risks?
Then you'll want to join Dr. Richard Gerhauser for an urgent, live presentation on Tuesday, April 17.
The event will start at 1:00 pm Eastern time, and last less than one hour.
(If you can't make it at 1:00 pm, there will be a replay at 7:00 pm.)
In this live webinar, Dr. Gerhauser will reveal the uncensored truth about what medical marijuana (also known as "cannabis") can do for you…
During the webinar, you'll learn about using cannabis to treat chronic pain…
And the truth about whether it works for other diseases, like dementia, diabetes, and even cancer.
He's pulling back the curtain on this controversial topic, from a doctor's perspective…
And exposing the stuff no one is telling you about using cannabis as a potent medicine.
Maybe most importantly, he's also going to show you if it's legal for you to use medical cannabis in your state…
And what you can still use even if it's not yet legal in your area…
Plus, he'll also go step-by-step through exactly how to get medical cannabis for yourself…
…where to go… what to buy… and how to use it.
Dr. Gerhauser put this event together because there's a ton of misinformation out there about cannabis.
And he's going to answer all your questions...
Is medical cannabis as effective as opioids in relieving pain?
Is it really 10X more potent than morphine? (You'll be surprised by his answer.)
Does cannabis destroy cancer cells? Is it even a potential cure?
Can it reverse Alzheimer's disease by "cleaning" amyloid plaque from your brain?
Does it work for Multiple Sclerosis… glaucoma… diabetes… anxiety?
And maybe you've wondered if it's truly safe to use? Are there side effects?
Or if you're confused as to the difference between the marijuana some people smoke for recreation… and medical cannabis and CBD oils…
Or if it's legal where you live… And what you can still do even if it isn't…
And exactly how to access it for yourself…
Then you need to attend his live webinar on
Tuesday, April 17 at 1:00 pm.
He's going to show you everything – even the secrets no other doctors are telling you.
And he's also going to share how a new"hybrid type" of medical cannabis could be a major breakthrough in the fight against pain and disease…
If you know exactly how to use it… and that's what he'll show you in his live broadcast.
You'll also get the chance to ask him your questions about using cannabis …
And this groundbreaking event is free for his most faithful readers, like you.
But space is restricted, so please do sign up below now.
And if you can't make the 1:00 pm live event, still sign up because he'll replay the event at 7:00 pm that night.
During this live presentation, you'll see…
How medical cannabis can erase almost all chronic pain, even when nothing else works…
The truth about medical cannabis for cancer, dementia and other health conditions…
Is medical cannabis legal in your state? What should you do if it isn't?
How do you legally buy medical cannabis? Do you need a prescription?
How a new kind of medical cannabis is proving especially potent for relieving even severe pain…
And a chance to ask

Dr. Gerhauser

your own questions…